McFarland 8′ 5wt Spruce Creek what is inspired by a vintage Scott rod
More posts:
Ijuin Sakura 7'06"4wt. Top flor cork  grip. Clean brushed hardware and a classic Mildrum stripping guide, always a good combi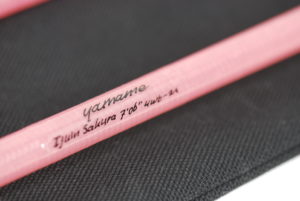 finished in one of my favourite colours Lemon drop. Rod is finished with 2 great matching agate stripping guides of Perfect, insert I turned of Mappa burl. Rod will shortly baptist in some nice Sweden waters.