Geen categorie
Blue Halo so blue
Got a request, can you make this rod clean, simple, only cork and with a sliding ring/band.
Steffen Brothers 8′ 3/4wt
This rod is finished with a cigar cork grip, Bubinga insert and blued brass hardware.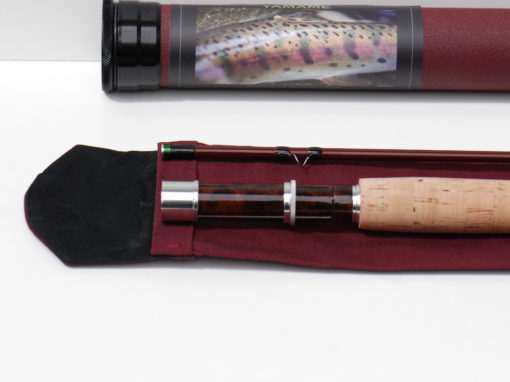 Some time ago I finished this Tom Morgan rod.
The hardware is polished aluminium,  the butt is softly brushed. The insert is made of Japanese Camphor burl and the cigar cork grip is made of flor grade and all of it is turned in house.
The Joe Arguello stripping guide and the Original Snake Brand guides are wrapped with YLI Green Grass colour silk.
The rod is shipped to the UK with a green Approach Genesis reel with a nice a 406 fly line.
Proto Yamame The Pure 7′ 3/4wt
This is a new proto of The Pure and fully parabolic what hopefully will be ready for production end of the year.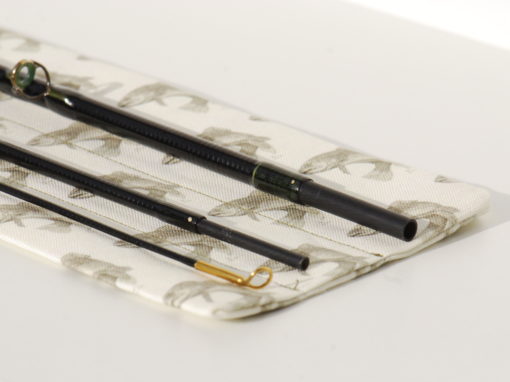 This is a James Green 7'9″ 5wt 3pcs Spring Creek
The rod has a sweet medium action and a great rod.