fiberglass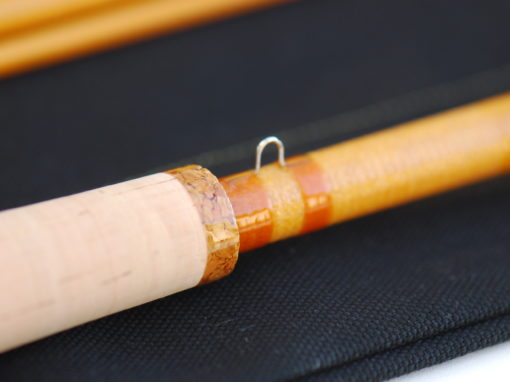 The rod is inspired on a vintage Scott rod.
Top flor cork grip and insert. Struble stripping guide and Snake Brand guides are wrapped Au Ver a Soie orange silk.
Hardware of gold anodized aluminium hardware wit a POM butt.
Ijuin Sakura 7'06"4wt. Top flor cork  grip. Clean brushed hardware and a classic Mildrum stripping guide, always a good combi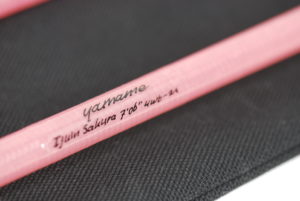 finished in one of my favourite colours Lemon drop. Rod is finished with 2 great matching agate stripping guides of Perfect, insert I turned of Mappa burl. Rod will shortly baptist in some nice Sweden waters.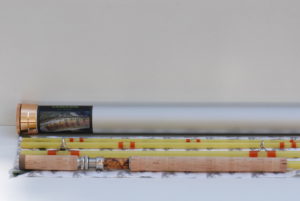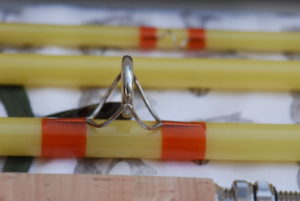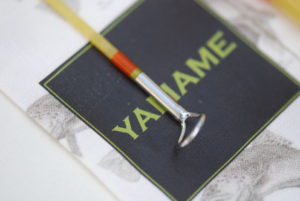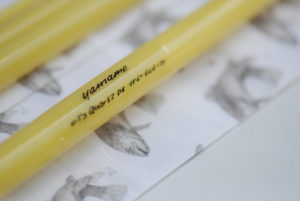 Recently finished The Pure 7'2" 5wt rod with my 5th Anniversary reel. Butt is made of the same bakelite as the reel what is made by the great reel maker Mitsuru Ishii from Japan. Top flor grip, reel seat and hardware inspired by an old Garcia Conolon fly rod. The lite Snake Brand guides and stripping guide of Joe Arguello are wrapped with silk of Au Ver a Soie. This set is heading out now to a very nice fisherman in the US.
Happy to reveal the first collaboration of my 5th Ann as a professional rod builder.And more to come. Mitsuru Ishii from Japan made these 3 handmade reels especially for me. Aluminium with orange bakelite and brass. Put the same bakelite as a butt on my hardware to get the ultimate combi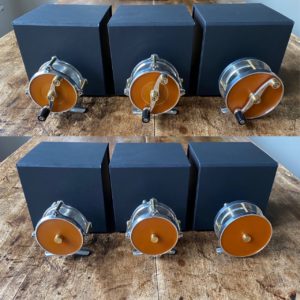 Restoration project of a vintage Sage glass rod. A Struble U8 NOS hardware with a Turkish walnut insert.
Perfect agate and Original Snake Brand guides wrapped with Pearsall's Gossamer.
It is always nice to give this kind of rods a new life.